Succulent mini pockets of stuffed, fried and golden pizza dough, the Na Voglia frozen panzerottini, also known as stuffed calzone in disguise, are the king of Italian aperitifs. Small and succulent, full of tasty tomato and stringy mozzarella filling, our frozen panzerottini from Apulia are as good as freshly made, with the added value of being ready in a few minutes in the oven, thus without the hassle of deep frying.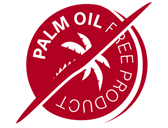 PREPARAZIONE IN FORNO DI CASA
SCONGELARE PER 15 MINUTI  PRIMA DI INFORNARE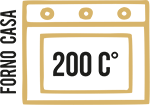 Preriscaldare ìil forno a 200° C, adagiare le Crocchette su carta da forno ed infornare per 8 minuti. Servire calde.
PREPARAZIONE IN MICROONDE
SCONGELARE PER 15 MINUTI  PRIMA DI INFORNARE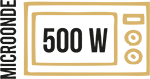 Adagiare le Crocchette in una terrina ed infornare a 500W in FORNO A MICROONDE per circa 30 secondi. Servire calde.
NEL CONGELATORE
| | |
| --- | --- |
| -18° C | vedi data confezione |
| -12° C | 1 mese |
| -6° C | 1 settimana |
| nello scomparto del ghiaccio | 3 giorni |
| frigorifero | 1 giorno |
Una volta scongelato, il prodotto non deve essere ricongelato e deve essere consumato entro 24 h.
DICHIARAZIONE NUTRIZIONALE
(valori medi per 100 g di prodotto)
Energia
863,80 kJ
Grassi
di cui saturi
9 g
4 g
Carboidrati di cui zuccheri
25,6 g
0,9 g
Fibre
1,7 g
Proteine
5,4 g
Sale
1,54 g