Put a buffet of Na Voglia savory snacks in front of a band of hungry little ones and the first to disappear will be them: the Ciricini. Mini hot dogs wrapped in fragrant layers of pizza doughDI PASTA PIZZA- o pasta lievitata, o soffice pasta lievitata), our frozen Ciricini are an explosion of taste that is quite addictive.
These rustic, golden and crumbly savory snacks are filled with selected hot dog meat and enhance the tables of Italians in the best moments shared with family and friends.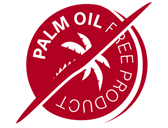 Ready a quick baking, they restore the authentic flavor of the rotisserie tradition from the very first bite.
THAW FOR 15 MINUTES BEFORE BAKING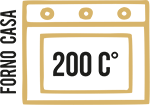 Preheat the oven to 200° C, place the Croquettes on baking paper and bake for 8 minutes. Serve hot.
PREPARAZIONE IN MICROONDE
THAW FOR 15 MINUTES BEFORE BAKING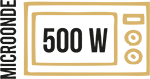 Place the Croquettes in a bowl and bake at 500W in the MICROWAVE OVEN for about 30 seconds. Serve hot.
IN THE FREEZER
| | |
| --- | --- |
| -18° C | see date on the package |
| -12° C | 1 month |
| -6° C | 1 week |
| ice comportment | 3 days |
| fridge | 1 day |
Once thawed, the product must not be refrozen and must be consumed within 24 h.
NUTRITIONAL DECLARATION
(average values per 3.53 oz of product)
Energy
863,80 kJ
Fats
satured fats
9 g
4 g
Carbonhydrates sugar
25,6 g
0,9 g
Fiber
1,7 g
Proteins
5,4 g
Salt
1,54 g