RAGU AND MOZZARELLA ARANCINI LINE
Delicious rice timbales stuffed with meat sauce and mozzarella, the Na Voglia frozen arancini propose a must of traditional Sicilian cuisine. We wanted to bring a delicious street food prepared with quality ingredients into the homes of Italians, without the hassle of a long preparation, and offering a frozen but tasty alternative that is as good as freshly made.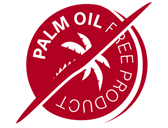 The crunchy and golden breading of our arancini reveals a creamy and delicate world of flavor, ready to conquer the palates of young and not-so-young after a few minutes in the oven.
Bag: 400g
Format: 25g e 50g
THAW FOR 15 MINUTES BEFORE BAKING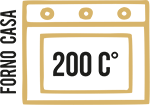 Preheat the oven to 200° C, place the Croquettes on baking paper and bake for 8 minutes. Serve hot.
PREPARAZIONE IN MICROONDE
THAW FOR 15 MINUTES BEFORE BAKING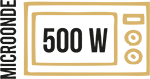 Place the Croquettes in a bowl and bake at 500W in the MICROWAVE OVEN for about 30 seconds. Serve hot.
IN THE FREEZER
| | |
| --- | --- |
| -18° C | see date on the package |
| -12° C | 1 month |
| -6° C | 1 week |
| ice comportment | 3 days |
| fridge | 1 day |
Once thawed, the product must not be refrozen and must be consumed within 24 h.
NUTRITIONAL DECLARATION
(average values per 3.53 oz of product)
Energy
863,80 kJ
Fats
satured fats
9 g
4 g
Carbonhydrates sugar
25,6 g
0,9 g
Fiber
1,7 g
Proteins
5,4 g
Salt
1,54 g