From Apulia with love, here are the delicious Na Voglia Apulian panzerotti in the freezer of your trusted supermarket, full of filling and irresistible goodness. We packaged them to perfection with the classic dough prepared according to the traditional Apulian recipe, and stuffed with double filling of tasty Italian tomatoes and stringy mozzarella.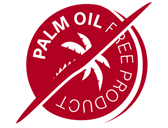 From snack to aperitif, from lunch to dinner, NaVoglia frozen panzerotti are the smart solution for fast and strictly baked preparations, without the hassle of frying.

THAW FOR 15 MINUTES BEFORE BAKING
Lay the panzerotti on baking paper at 120/140° in a pre-heated VENTILATED OVEN for about 7 minutes until they appear golden and stringy.

SCONGELARE PER 15 MINUTI  PRIMA DI INFORNARE
Place the panzerotti in a bowl and bake at 500W in the MICROWAVE OVEN for about 30 seconds until they appear golden and stringy.
NEL CONGELATORE
| | |
| --- | --- |
| -18° C | see date on the package |
| -12° C | 1 month |
| -6° C | 1 week |
| ice comportment | 3 days |
| fridge | 1 day |
Once thawed, the product must not be refrozen and must be consumed within 24 h.
NUTRITIONAL DECLARATION
(average values per 3.53 oz of product)
Energy
1264 kJ
Fats
satured fats
10,1 g
4,1 g
Carbonhydrates sugar
42,7 g
0,6 g
Fiber
2,1 g
Proteins
8,8 g
Salt
1,52 g